At least eight people including five police officers were killed and scores injured in a blast outside the Data Darbar shrine in Lahore on Wednesday morning, authorities said.
According to Geo News, the blast targeted a van carrying the Elite Force of Punjab Police, rescue sources said.
The shrine is located inside the ancient Walled City in Lahore, Pakistan's second-biggest city.
According to initial police reports, the blast targetted a van carrying the Elite Force of Punjab Police.

Inspector-General Punjab Police Captain (retd) Arif Nawaz Khan confirmed the attack targetted the police force, and said five police officials died in the blast. A security guard and civilians were also among the dead.
According to DIG Operations Lahore Ashfaq Ahmad Khan, at least 24 people were being treated for injuries, some of whom were in critical condition.
The exact nature of the blast was being ascertained, and it was too early to determine if it was a suicide attack, the DIG told media from the site of the incident.
"The blast took place around 8:45am outside Gate number 2, where the police personnel were deployed for security," he said.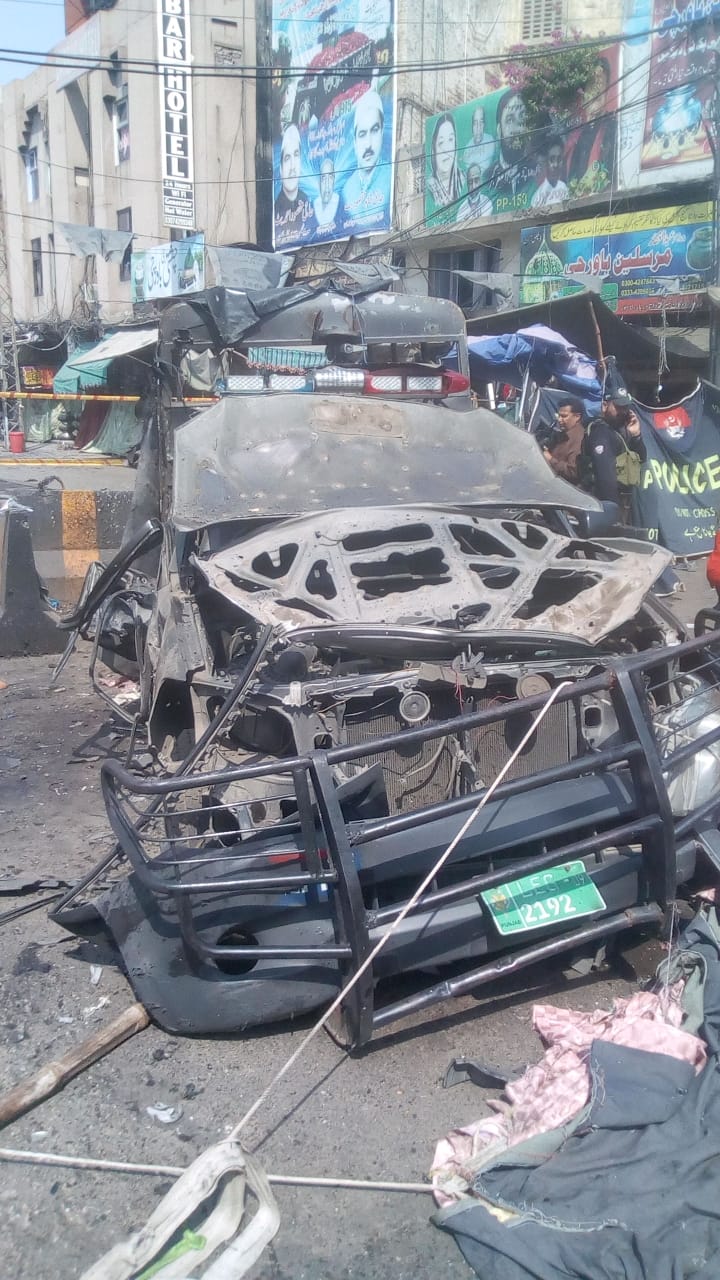 Entry to the Data Darbar was sealed in the aftermath of the blast, and Zaireens have been asked to turn away as police conduct initial investigation into the incident.

Data Darbar, one of the largest Sufi shrines in South Asia that dates back to the 11th century, has been targeted previously, in a 2010 suicide attack that killed more than 40 people.

Pakistan's push against extremism was stepped up after the country´s deadliest ever attack, an assault on Army Public School in Peshawar in 2014 that left more than 150 people – mostly children – dead.
Since then, security has dramatically improved, but major urban centres such as Lahore are not immune.
An attack in Lahore in March last year left nine people dead, while a major blast targeting Christians celebrating Easter in a park in 2016 killed more than 70 people.